About the Class
Faculty
New Enterprises covers the process of identifying and quantifying market opportunities, then conceptualizing, planning, and starting a new, technology-based enterprise. Topics include opportunity assessment, the value proposition, the entrepreneur, legal issues, entrepreneurial ethics, the business plan, the founding team, seeking customers and raising funds. Students develop detailed business plans for a start-up. Intended for students who want to start their own business, further develop an existing business, be a member of a management team in a new enterprise, or better understand the entrepreneur and the entrepreneurial process.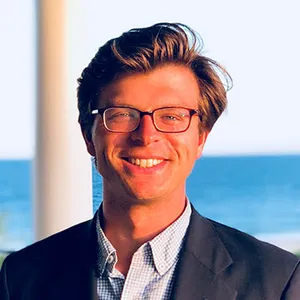 Paul Cheek
Paul Cheek is a serial tech entrepreneur, software engineer, an Entrepreneur in Residence at the Martin Trust Center for MIT Entrepreneurship, and a Lecturer at the MIT Sloan School of Management. Paul currently teaches the "New Enterprises" course and previously taught the Advanced Entrepreneurship course, "Building an Entrepreneurial Venture: Advanced Tools and Techniques." He built MIT's entrepreneurship platform, Orbit, and also coaches entrepreneurs in various programs like the MIT delta v accelerator, MIT fuse, Sandbox Innovation Fund, workshops, and hackathons. Paul is currently building Oceanworks, the global marketplace for recycled ocean plastic materials and products aimed at accelerating the market for recycled ocean plastic to clean up our oceans. Prior, Paul co-founded Work Today, a venture-backed digital staffing and recruiting company. As CTO, he designed and built the company's technology platform and grew the business from 0 to 50,000 workers. Paul has also built technologies for and consulted with LogMeIn, BlackRock, Prudential, Mazda, and more.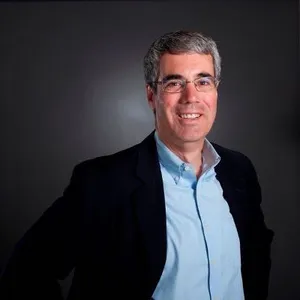 Bill Aulet
Bill is changing the way entrepreneurship is understood, taught, and practiced around the world. He is an award-winning educator and author whose current work is built off the foundation of his 25-year successful business career, first at IBM, and then as a three-time serial entrepreneur. During this time, he directly raised over a hundred million dollars and, more importantly, created hundreds of millions of dollars of shareholder value through his companies. Since 2009, Bill has been responsible for leading the development of entrepreneurship education across MIT at the Trust Center. His first book, "Disciplined Entrepreneurship," was released in August 2013, has been translated into over 20 languages, and has been the content for three online edX courses, which have been taken by hundreds of thousands of people in 200 different countries. The accompanying follow on book, "Disciplined Entrepreneurship Workbook," was released in April 2017. He has widely published in places such as the Wall Street Journal, TechCrunch, theBoston Globe, the Sloan Management Review, the Kauffman Foundation, Entrepreneur Magazine, MIT Sloan Experts, and more. He has been a featured speaker on shows such as CNBC's Squawk Box, BBC News, Bloomberg News, as well as at events and conferences around the world. He has degrees from Harvard and MIT and is a board member of MITEK Systems (NASDAQ: MITK) and XL Hybrids Inc. (privately held) as well as a visiting professor at University of Strathclyde (Scotland). On July 1, 2017, Bill was named a Professor of the Practice at MIT Sloan, the first at the school in the area of entrepreneurship since Alex d'Arbeloff received the designation in 2003. Bill has earned external recognition as well for his efforts, which include Boston 50 on Fire, 2017 Favorite MBA Professors from Poets and Quants, and 2018 Nannerl Keohane Distinguished Visiting Professorship at the University of North Carolina at Chapel Hill and Duke University. In 2019, Bill was awarded the Outstanding Contributions to Advancing Innovation and Entrepreneurship Award by the Deshpande Foundation. In 2021, Bill was recognized by the United States Association for Small Business and Entrepreneurship (USASBE) as the 2021 Entrepreneurship Educator of the Year.