About the Class
Faculty
Focuses on identifying, understanding, and coping with problems that arise from the founding of a new enterprise on the pathway to entrepreneurial success. Successful entrepreneurs, including VCs and social impact founder-builders, are recruited to develop brief descriptions of major issues to overcome. Student teams proposed solutions for class discussion with the speaker, followed by the speaker's response and presentation of what was actually done and why. The speaker then relates the rest of the company's development up to the present. Class begins with discusison of related academic entrepreneurship research and day's topic and ends with synopsis of take-away lessons. Participation in Delta v, MIT Fuse, MIT 100K Finals, or Sandbox 10K can also be considered a prerequisite. Subject is prototype of preferred "dual-track" approach to entrepreneurial education, which integrates academic research and practitioner experience.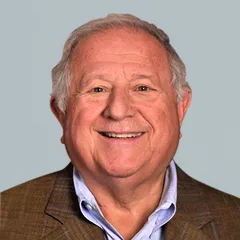 Ed Roberts
Edward B. Roberts is the David Sarnoff Professor of Management of Technology
 and Founder/Chair of the MIT Entrepreneurship Center (now renamed as the Martin Trust Center for MIT Entrepreneurship). A long-time expert on entrepreneurial endeavors, Edward Roberts has literally written the two "bookends" on high-tech business creation and growth. His latest, Celebrating Entrepreneurs: How MIT Nurtured Pioneering Entrepreneurs Who Built Great Companies (Amazon, 2020), describes the history of MIT's transformation into an entrepreneurial juggernaut, led by Roberts over a 50+ years period. The book then delves in depth into 4 industries founded by MIT faculty and alums: life sciences and biotechnology; the Internet; from CAD-CAM to robotics; and "modern finance", including venture capital. He presents the entrepreneurs who created these industries (and several more, e.g. electronics and software) and in their own words they describe the struggles and strategies that led to great successes. Roberts' much earlier Entrepreneurs in High-Technology: Lessons from MIT and Beyond (Oxford University Press, 1991), was the first book on entrepreneurship based entirely on extensive research studies of hundreds of entrepreneurs and their firms. It won the Association of American Publishers Award for Outstanding Book in Business and Management. Ed's own entrepreneurship is as prolific in academia as in industry. Roberts was a founding member of the MIT System Dynamics Group, was Founder and is still Chair of the MIT Entrepreneurship Center, and was a founder and for over 30 years chaired MIT Sloan's Management of Technological Innovation and Entrepreneurship Group. He co-founded and for nearly 20 years chaired the mid-career MIT Management of Technology (MOT) Program, MIT's first graduate program with degrees offered jointly by two Schools. Most recently he co-created and directs the MIT Sloan Entrepreneurship & Innovation (E&I) MBA Track, which annually enrolls about 35 percent of the entering MBA students. During the past almost 60 years, Roberts has become internationally known for his research, teaching and active involvement in many aspects of technology management, including technology strategy, corporate venturing, product innovation management, and especially technology-based entrepreneurship. When not occupied with his MIT responsibilities, Roberts is actively involved as a co-founder, board member and angel investor in many high-tech start-ups. Roberts co-founded and was CEO of Pugh-Roberts Associates, an international management consulting firm, now a division of PA Consulting Group. He co-founded and is a director of Medical Information Technology, Inc., a leading producer of healthcare information systems. He also co-founded and served for 20 years as a director of Sohu.com, Inc., China's first Internet firm. In addition, Roberts co-founded and for 16 years served as a General Partner of the Zero Stage Capital Equity Funds, a group of venture capital funds investing in early-stage technology-based firms. He has been a co-founder and/or director of numerous emerging technology companies including Advanced Magnetics (now AMAG Pharmaceuticals), Daktari Diagnostics, Interactive SuperComputing (sold to Microsoft), Inverness Medical (now a part of Johnson & Johnson), Pegasystems, PR Restaurants, and Visible Measures. He has invested in more than 125 technology-based startups, including most recently HubSpot and Okta. Roberts has authored over 160 articles and twelve books, including Innovation: Driving Product, Process and Market Change" (Jossey-Bass/Wiley, 2002). Roberts holds four degrees from MIT, including an SB and SM in EE, an SM in management, and a PhD in economics.