Advanced, intensive, project-based subject intended for solo-founders or startup teams already working on building a new, high-impact venture, with a refined business plan. Supports students in their development of data to derisk the opportunity of pursuing a new venture full-time for founders, investors, and new recruits. This lab-style class promotes rapid experimentation by connecting the dots from the frameworks, concepts, and first principles covered in the introductory entrepreneurship courses and guides students on how to tactically apply them in real-world situations. Topics include advanced early go-to-market, enhanced target customer profile and persona development, digital advertising, outbound sales, UX design, rapid prototyping, recruiting early team members, and executing a fundraising plan. Application required; consult instructor. All students welcome, including undergraduates and cross-registered students. No listeners.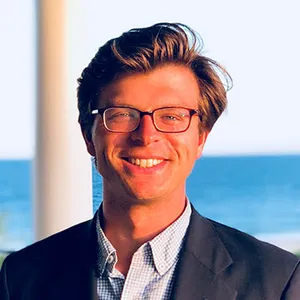 Paul Cheek
Paul Cheek is a serial tech entrepreneur, software engineer, an Entrepreneur in Residence at the Martin Trust Center for MIT Entrepreneurship, and a Lecturer at the MIT Sloan School of Management. Paul currently teaches the "New Enterprises" course and previously taught the Advanced Entrepreneurship course, "Building an Entrepreneurial Venture: Advanced Tools and Techniques." He built MIT's entrepreneurship platform, Orbit, and also coaches entrepreneurs in various programs like the MIT delta v accelerator, MIT fuse, Sandbox Innovation Fund, workshops, and hackathons. Paul is currently building Oceanworks, the global marketplace for recycled ocean plastic materials and products aimed at accelerating the market for recycled ocean plastic to clean up our oceans. Prior, Paul co-founded Work Today, a venture-backed digital staffing and recruiting company. As CTO, he designed and built the company's technology platform and grew the business from 0 to 50,000 workers. Paul has also built technologies for and consulted with LogMeIn, BlackRock, Prudential, Mazda, and more.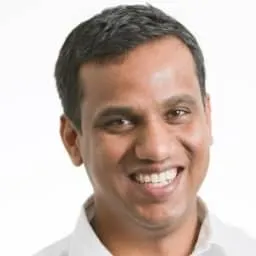 Nagarjuna Venna
Nagarjuna Venna is the Co-founder, CPO & SVP of Strategic Alliances at BitSight.
Search by keywords:
research
business development
strategy
solar
energy
CEO
co-founder
venture capital
software
AI
renewable energy
sustainability
investor
director
energy efficiency
energy storage
marketing
engineering
transportation
clean energy