Explores key organizational and strategic decisions in founding and building a new venture. Through a series of cases, readings, and activities, students examine the trade-offs and consequences of early founder decisions: whom to include in the founding team, how to allocate equity among co-founders, how to determine founder roles, how to hire and motivate early-employees, and whether to involve external investors. Aims to equip students with tools and frameworks to help them understand the implications of early decisions, and to build enduring resources that enable the venture to execute even if the original plan changes substantially. Meets with 15.394 when offered concurrently. Expectations and evaluation criteria differ for students taking graduate version; consult syllabus or instructor for specific details.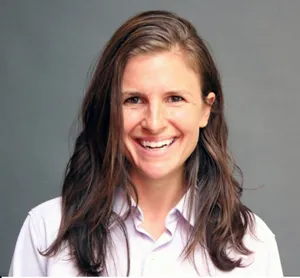 Kit Hickey
Kit Hickey is an Entrepreneur-in-Residence at the Martin Trust Center for MIT Entrepreneurship and a Lecturer at the MIT Sloan School of Management. Kit is co-founder of Ministry of Supply, which is a pioneer in fashion's performance-professional category. The company uses technology and advanced manufacturing to reinvent what people wear to work. Ministry of Supply has been featured in the New York Times, Fast Company, Wall Street Journal, and on the TODAY Show. While at the company, Kit led and build out numerous high performing teams, including Customer, Revenue, E-Commerce, and Retail. As Chief Retail Officer, Kit spearheaded the company's expansion into retail, opened 10 stores, managed a team of 50, and conceptualized and developed the company's revolutionary 3-D print-knit experience. In this innovative store experience, customers could design and create blazers on demand, which are then 3-D printed in the retail store, changing the conversation on traditional retail supply chain, manufacturing, sustainability, and customer experience. Prior to Ministry of Supply, Kit started a nonprofit which helped entrepreneurs in emerging markets gain access to financing. The nonprofit merged with BiD Network, a Netherlands-based company with a similar mission. Before that, she worked in investment banking, where she advised early-stage companies raising Series A and Series B funding. Kit teaches two to three entrepreneurship classes per year at MIT. She is the lead instructor for "Building an Entrepreneurial Venture: Advanced Tools and Techniques," one of the most advanced classes offered for entrepreneurial teams. She also teaches "Dilemmas in Founding New Ventures," which she designed in order to teach students who will start or join startups about the people issues and organizational challenges that innovative entrepreneurial ventures face.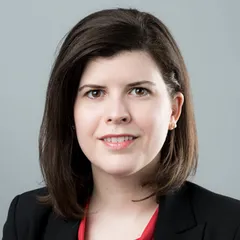 Erin Scott
Erin L Scott is a Senior Lecturer in Technological Innovation, Entrepreneurship, and Strategic Management at the MIT Sloan School of Management. Scott's work focuses on uncertainty and strategic development in early-stage ventures. Most recently, her work was featured in the Harvard Business Review, Management Science, and Strategy Science. At MIT Sloan, she teaches Entrepreneurial Founding & Teams, Entrepreneurial Strategy, as well as assorted MBA entrepreneurship, innovation, and strategy electives. In addition, Scott mentors MIT startups and consults for ventures within the broader ecosystem.Scott holds a BE and an MBA-MS in biomedical engineering from Vanderbilt University and Washington University in St. Louis, respectively. A recipient of the Kauffman Dissertation Fellowship, she earned her PhD in strategy from Washington University in St. Louis. Scott then completed a postdoctoral fellowship in the National Bureau of Economic Research's Innovation Policy and the Economy Group. She began her academic career at the National University of Singapore.
Search by keywords:
research
business development
strategy
solar
energy
CEO
co-founder
venture capital
software
AI
renewable energy
sustainability
investor
director
energy efficiency
energy storage
marketing
engineering
transportation
clean energy