About the Class
Faculty
Surveys the personal, institutional and operational challenges involved in scaling an entrepreneurial venture. Discusses both effective and ineffective solutions. Addresses topics such as leadership, culture, operations, governance, and human resources. Includes case studies and guest speakers.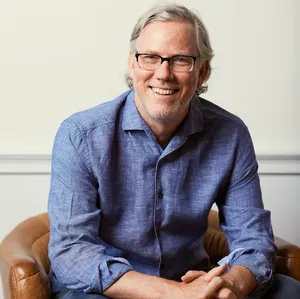 Brian Halligan
Brian Halligan is the co-founder and Executive Chairperson of HubSpot, a customer relationship management (CRM) platform. HubSpot was founded in 2006, was first listed on the NYSE in 2014, and has grown to over $1 billion in revenue serving more than 100,000 customers worldwide. Prior to starting HubSpot, Brian was a Venture Partner at Longworth Ventures, was VP of Sales at Groove Networks (acquired by Microsoft) and a Senior VP of Sales at PTC. Brian also served on the board of directors of Fleetmatics Group, a global provider of fleet management solutions, until its acquisition by Verizon Communications in November 2016. Brian has been named to Glassdoor and Comparably's top CEO lists several times. He has co-authored two books, "Inbound Marketing: Get Found Using Google, Social Media, and Blogs" with Dharmesh Shah, and "Marketing Lessons From The Grateful Dead" with David Meerman Scott and Bill Walton. He is a senior lecturer at MIT's Sloan School Of Management where he teaches Course 15.392 called "Scaling Entrepreneurial Ventures." He has a BSEE from the University Of Vermont and an MBA from MIT's Sloan School Of Management. He's a member of the corporation at The Woods Hole Oceanographic Institution where he focuses on climate change.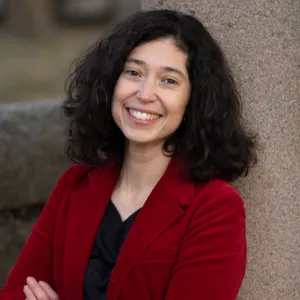 Jenny Larios Berlin
Jenny Larios Berlin is an Entrepreneur in Residence at the Martin Trust and a Lecturer at MIT Sloan. Jenny was the co-founder and Chief Operations Officer for Optimus Ride, an MIT spinout, whose mission was to deploy inside of geofenced communities safe, sustainable, and equitable autonomous mobility solutions through shared and electric vehicle fleets. Before getting acquired by Magna, a global innovator in mobility technology, Optimus Ride deployed operations in California, Massachusetts, Washington, DC, Virginia, and New York, growing business operations to over 200 employees and fundraising over $75M in venture capital. It was featured in multiple news outlets, including the New York Times. Jenny also partnered with others in the MIT community to co-found and advise limeSHIFT, another MIT spinout. limeSHIFT is a socially-driven creative agency, working at the intersection of business, community, and art. Taking a bootstrapped approach, it quickly realized revenue by partnering with organizations like Life is Good, Yale School of Management, and YouTube to implement socially engaged art. Prior to her entrepreneurial endeavors, Jenny was entrenched in the car sharing technology industry, leading operations teams at Zipcar, Flexcar, and Hertz. At Zipcar, she scaled their university campus program and, as National Member Services Manager, was responsible for all service operations in all Zipcar cities worldwide. She earned her bachelor's at the University of Maryland, College Park, and two master's – an MBA from MIT Sloan and a master's in City Planning from the MIT School of Architecture and Planning. Jenny has a background in public private partnerships and incorporating new business concepts or leading edge technologies to create businesses that improve everyday living. She is passionate about positively impacting the way people engage with themselves and the world around them, and is excited to bring these skills to the Trust Center.